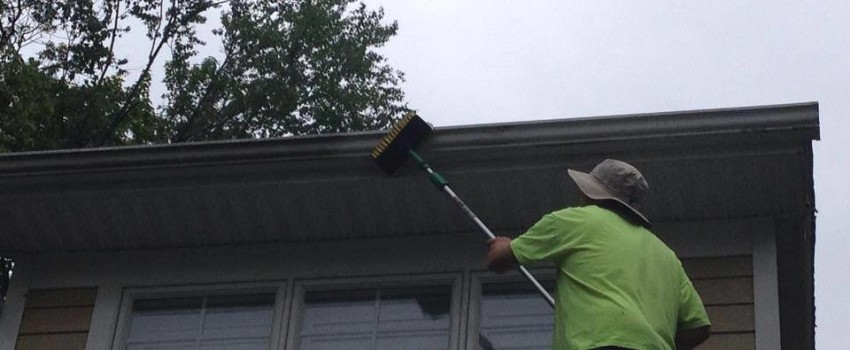 Clean Gutters: Better for Your Interior and Exterior
We all know the signs: leaves are poking out of your gutters and rainwater runoff seems to be going off its normal course. But clogged gutters aren't just bad for curb appeal. They can destroy the structural strength of your home.
Carolina Clean eliminates that risk with our gutter cleaning services. Using the industry's leading equipment and methodology, we:

Protect your home from water damage
Heighten your curb appeal
Help your home maintain quality
Keep your home ready for any weather
How Professional Gutter Cleaning Makes the Difference
Carolina Clean comes to your home with the training, equipment, and safety procedures needed to securely and effectively clean your gutters. We use a system to address two important parts of your gutters:
Interior Gutter Cleaning
We remove leaves, sticks, and other debris from your gutters
We test flow to make sure that your gutters will be reliable when you need them
Gutter Whitening and Gutter Brightening
We remove black streaks plaguing the exterior surface of your gutters to boost curb appeal
With the marriage of functionality and curb appeal, your home will truly be ready for you, rain or shine. Get your gutter cleaning estimate from Carolina Clean today!
Recent Gutter Cleaning Results