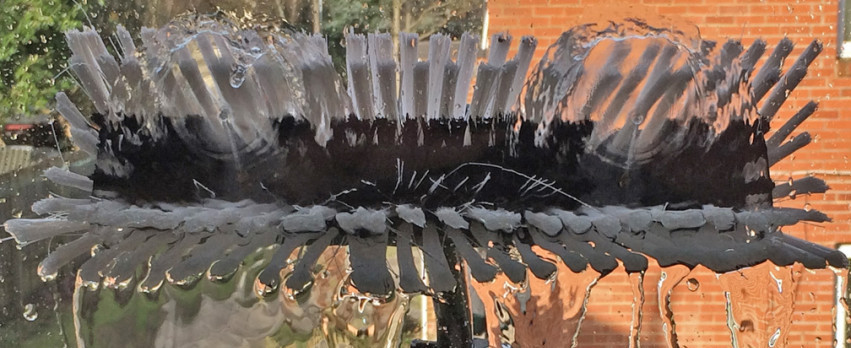 We Make Your Windows Sparkle, Not Streak
Elevate your home with the help of clean windows. Carolina Clean offers exterior window cleaning services that improve the view…Whether you're standing inside your home or outside! Clean windows bring a whole suite of benefits to your home.

Some of the most notable pros include:
Boosted curb appeal that makes your home look better from every angle
More natural light inside, which lowers lighting costs and improves ambience
Better interior heat distribution so your house can stay warmer(without the spiked energy bills)
Longer lasting windows that don't have permanent stains
Our Window Cleaning Solution
Your panes can attract some pretty serious eyesores. Whether they're caked in dirt, cobwebs, or even mold, our job is to restore them to their original clarity.
We use a WaterFed ® Pure Water System to address your windows. This method uses a water-fed pole, so our technicians can do windows up to five stories without needing a ladder. It's also the best way to get your panes completely streak-free. We:

Brush your windows to remove buildup and stains
Brush your window frames and sills to remove dirt and cobwebs
Rinse down your windows and frames to like new quality improving curb appeal
Give your home better windows – and enjoy the benefits! To schedule your one-time or regular window cleaning service, get a free estimate from Carolina Clean.

Recent Window Cleaning Results