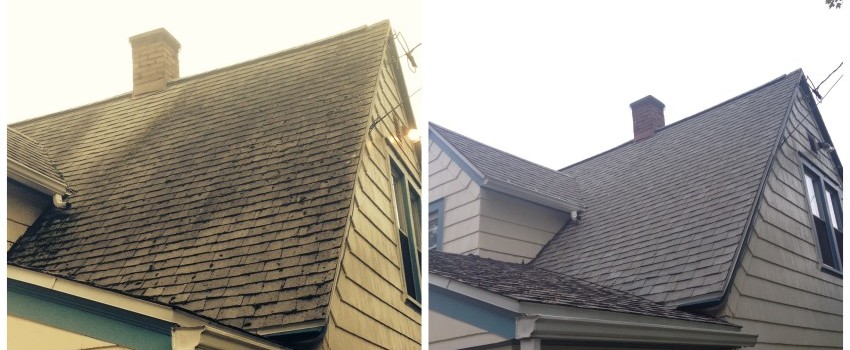 The Solution to Black Streaks
Black streaks on your roof aren't exactly subtle, and they have a way of looking dire. When most homeowners see these stains, they're inclined to think that it's time for a roof replacement. The reality is far more manageable (and less expensive). Carolina Clean provides roof cleaning services that will restore your shingles to their best quality.
How We Combat Roof Issues
Black streaks are due to algae growth. This organism feeds off the limestone composite that makes up your shingles, and if they aren't cleaned, they'll eventually completely degrade them. We use a special roof cleaning process to combat existing buildup and stop future growth.

Our no-pressure cleaning solution involves using:
Specialty chemical cleaners that deliver the most effective treatment to your roof
No-pressure equipment that distributes cleaners on your roof
A safe approach to completely kill moss and lichen and remove algae streaks
Long-Term Benefits to Your Roof
After our roof cleaning service, you'll have instant curb appeal that can shave years from your home. But you're also getting shingles of superior quality. They'll last longer and serve you better…Which means that you don't have to accrue expenses for repairs and replacements. Our results speak for themselves. Get quality that really counts with a roof cleaning service courtesy of Carolina Clean!

Recent Roof Cleaning Results